---
A typographic experiment,
Subvert.

(2016–present)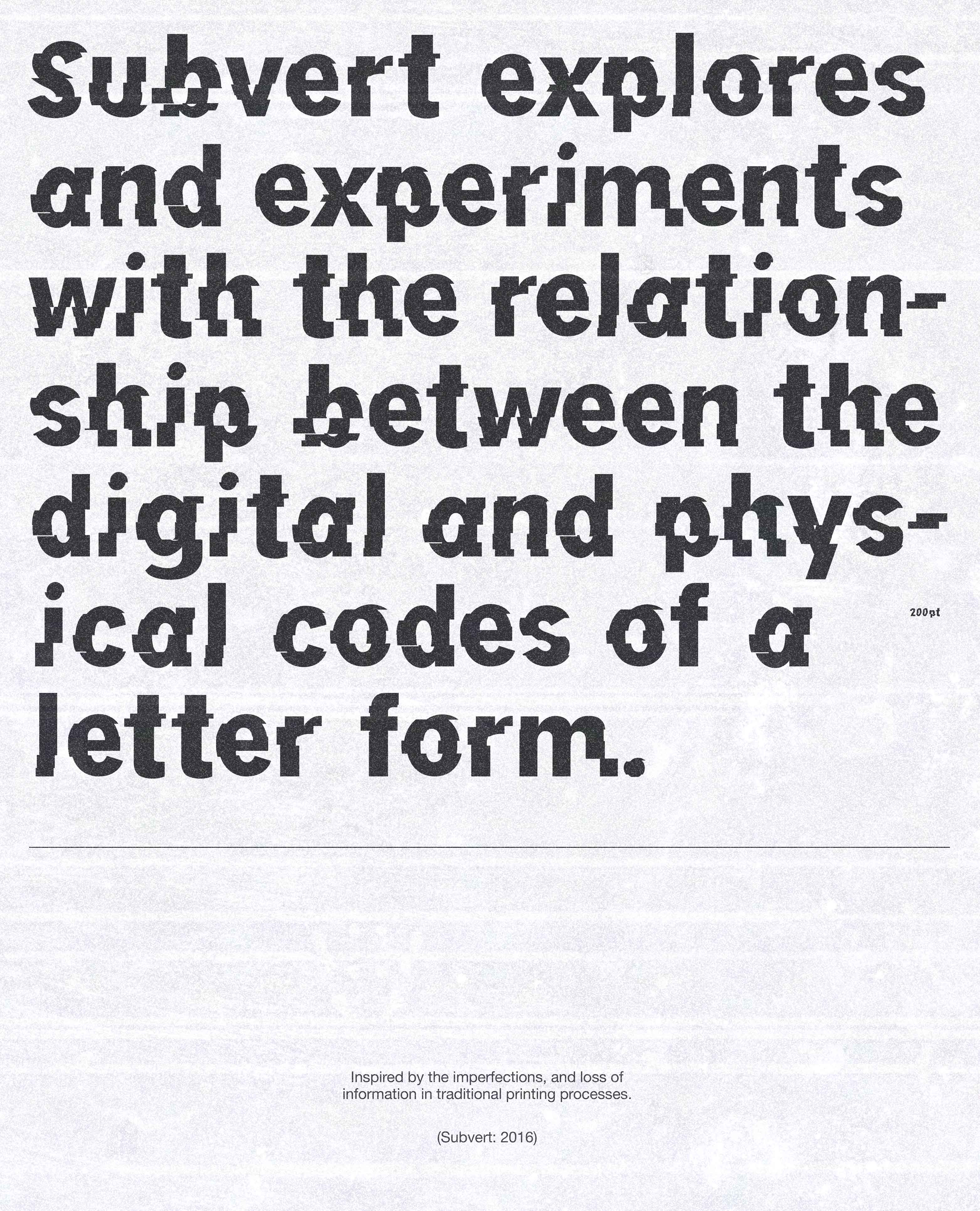 BACKGROUND
Research

Shaped over time.
Exploring how technologies come together, Subvert carries the notion of play, within new technologies. Inspired by the beauty of metal type print, Subvert plays on the idea of lost information.
---
During traditional printing processes, often reproduction of letters caused slight imperfections and inaccuracies in the print, due to uneven pressure or irregular paper stock.

Applying this idea of lost information. Subvert applies the same concept to the digital code of a letter form. In turn, its forms are produced with slightly in accurate and imperfect codes. The experimental typeface hopes to engage viewers to question digital typography, something that is so often overlooked today.

(01-2 CASLON TYPE SPECIMEN)
(03 OWN EXPERIMENT)
"Democratisation is an important part of technology and type development. An increased number of people who have access and can engage in it. The role of software is rarely analysed - it appears the general focus and function of the computer is as a simulation machine.

The question that the software could or should provide in any given field is rarely raised. Something we daily use but have stopped questioning, as it's too ubiquitous that it is almost invisible."

(TYPEFACE AS PROGRAMME
TYPOTHEQUE, 2011)

EXPERIMENTS
System

Setting constraints.
Defining a system to frame the outcomes. All letters within Subvert's set needed to follow the same narrative and exploration.

---
The same 5 sections of code were removed from each of the letterforms to ensure consistency.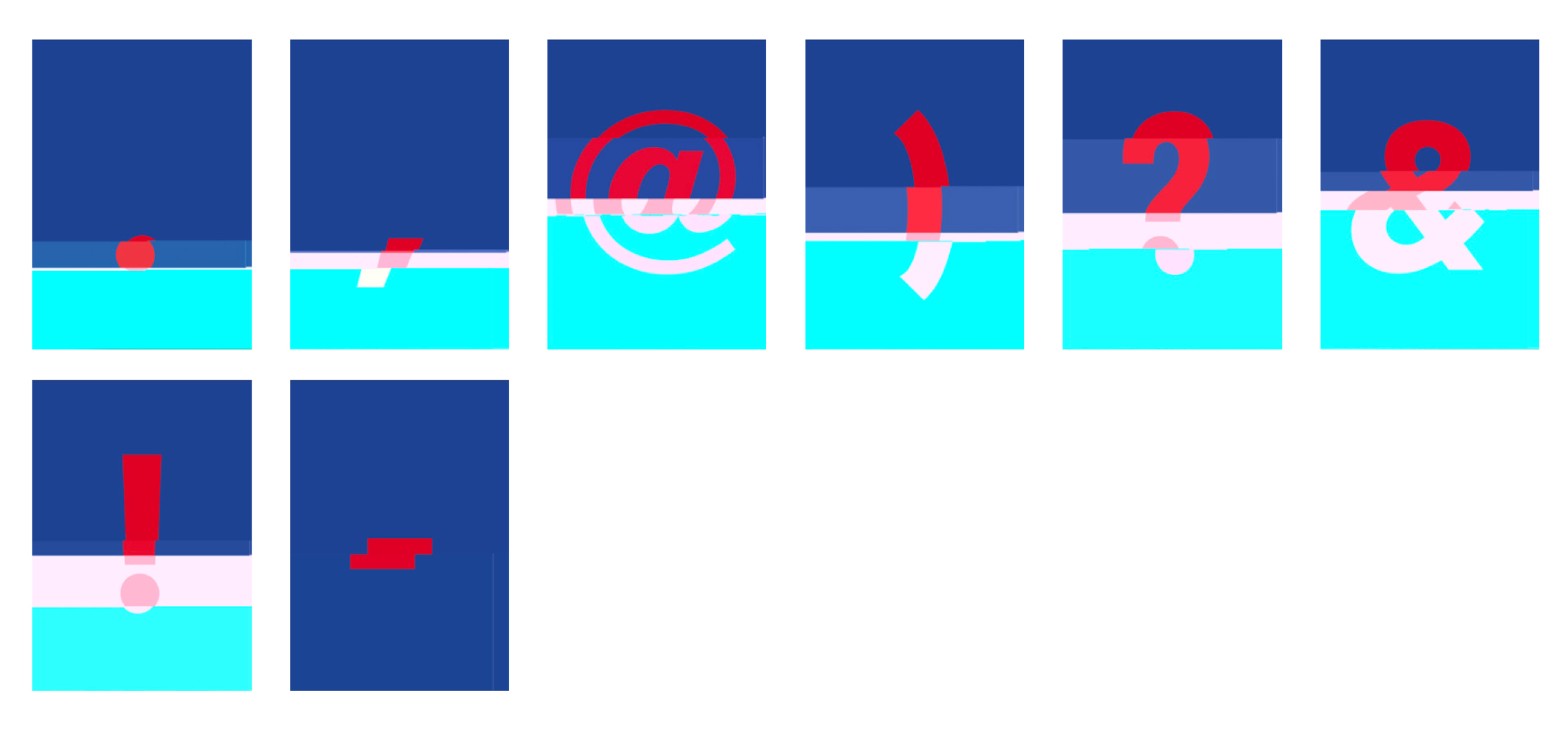 (RAW:SUBVERT)

















CREATION
Crafting

Taking form.
---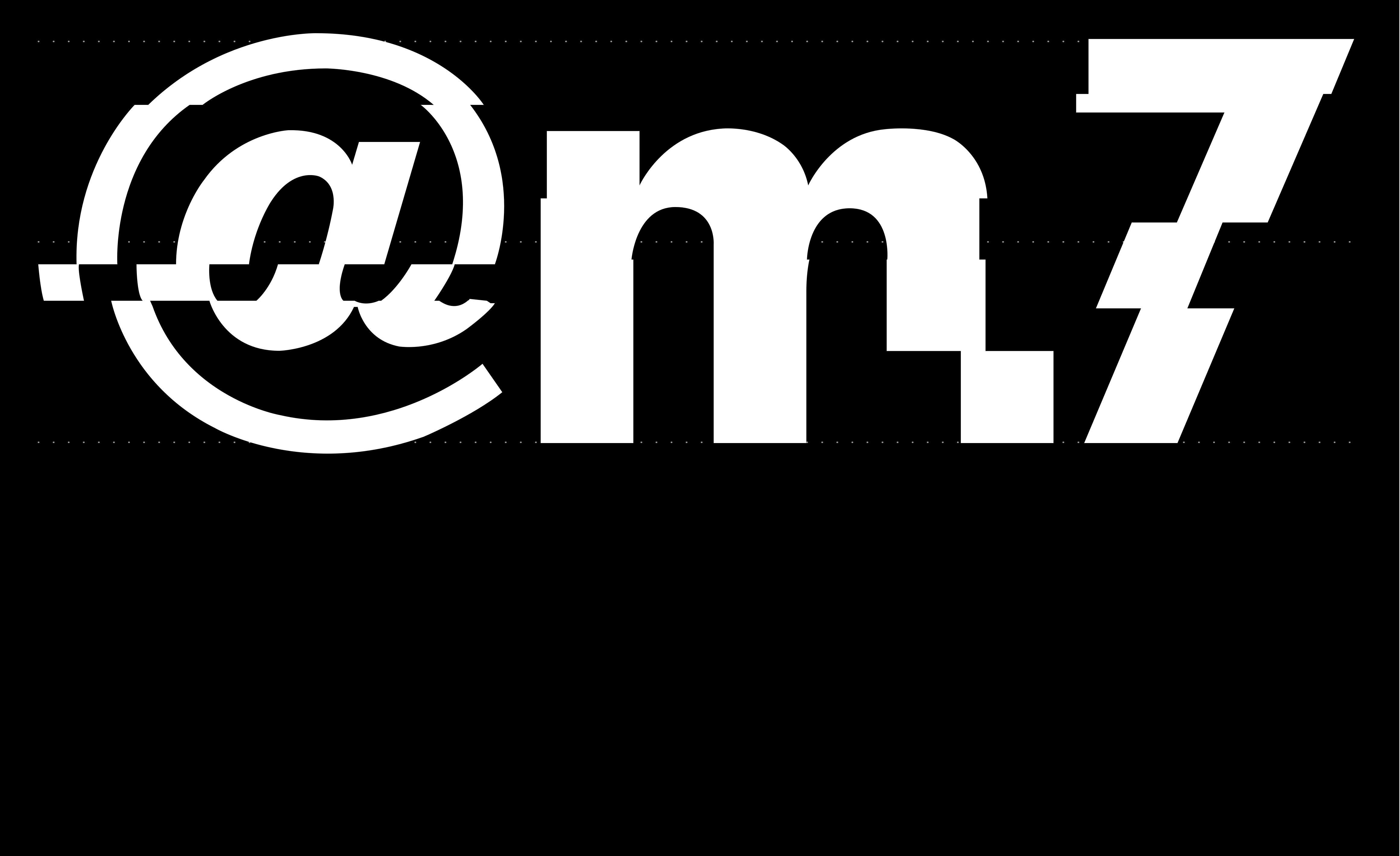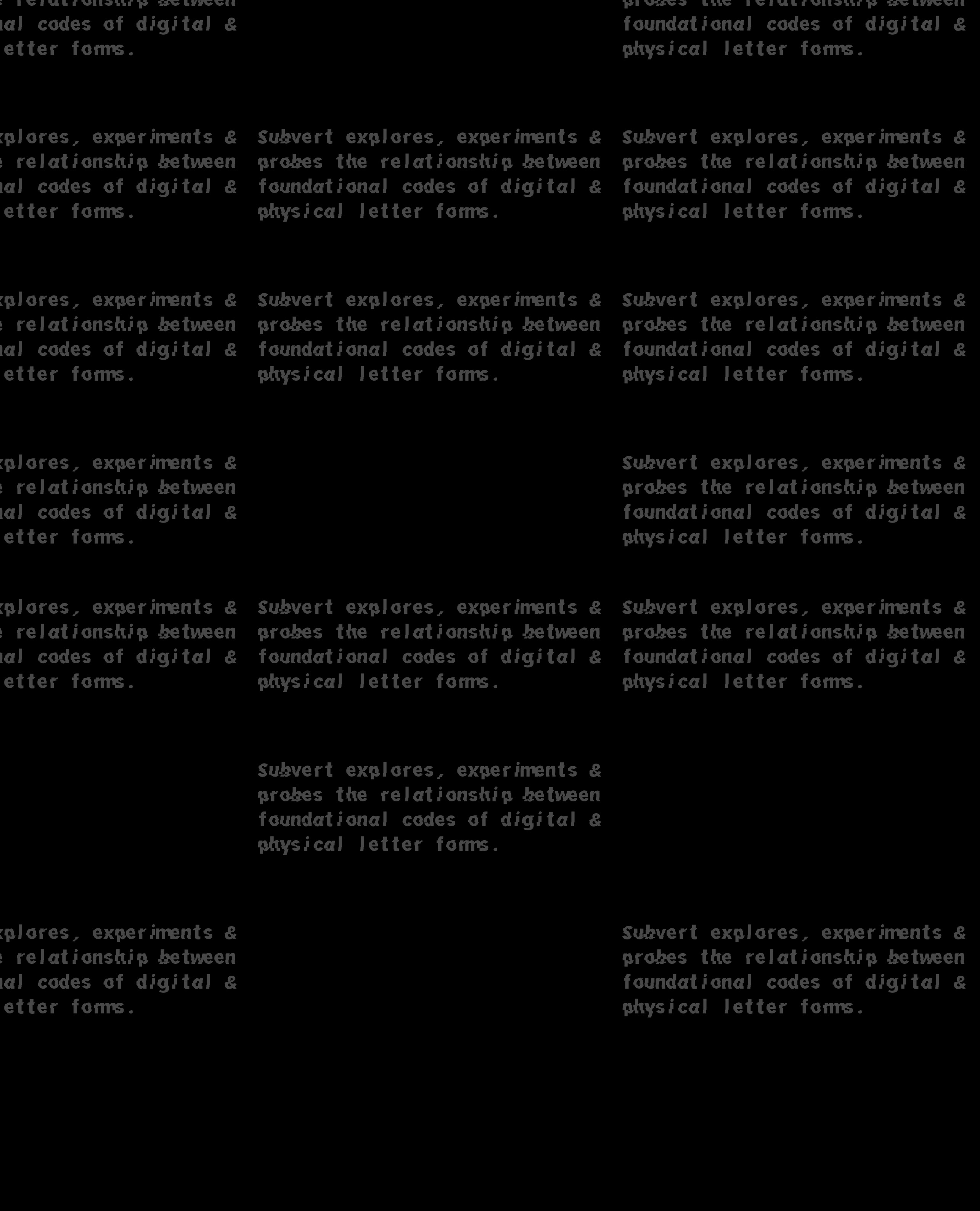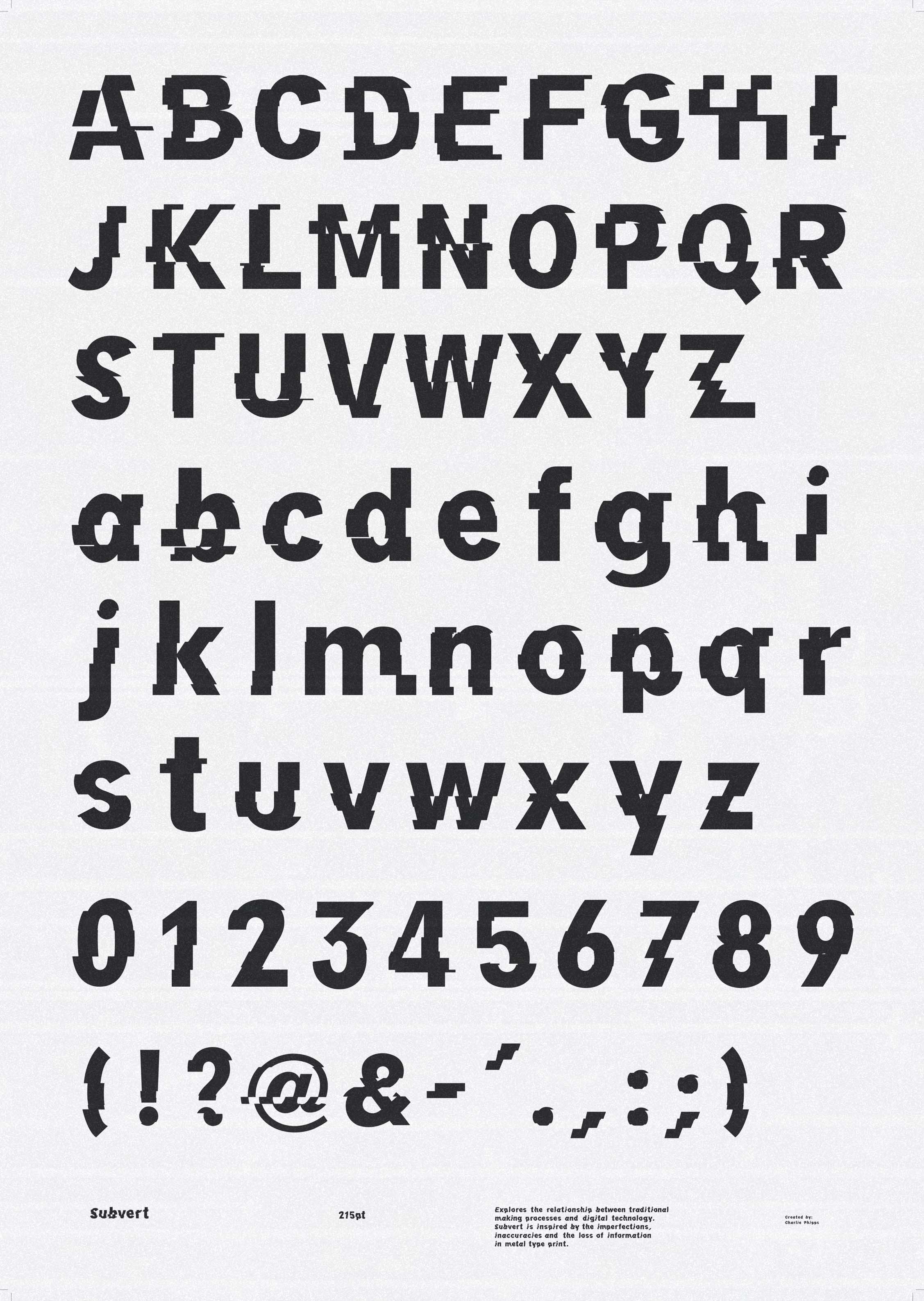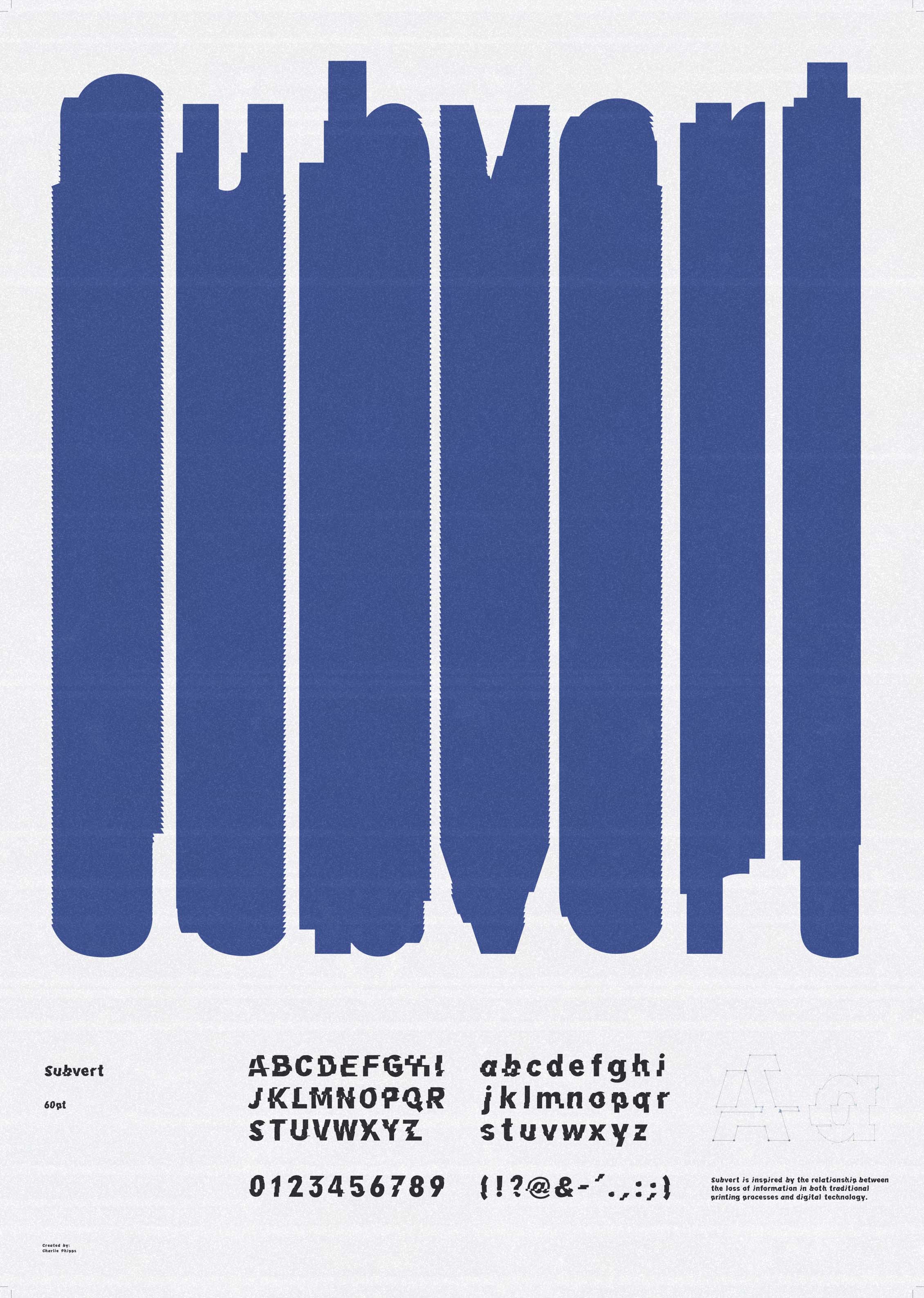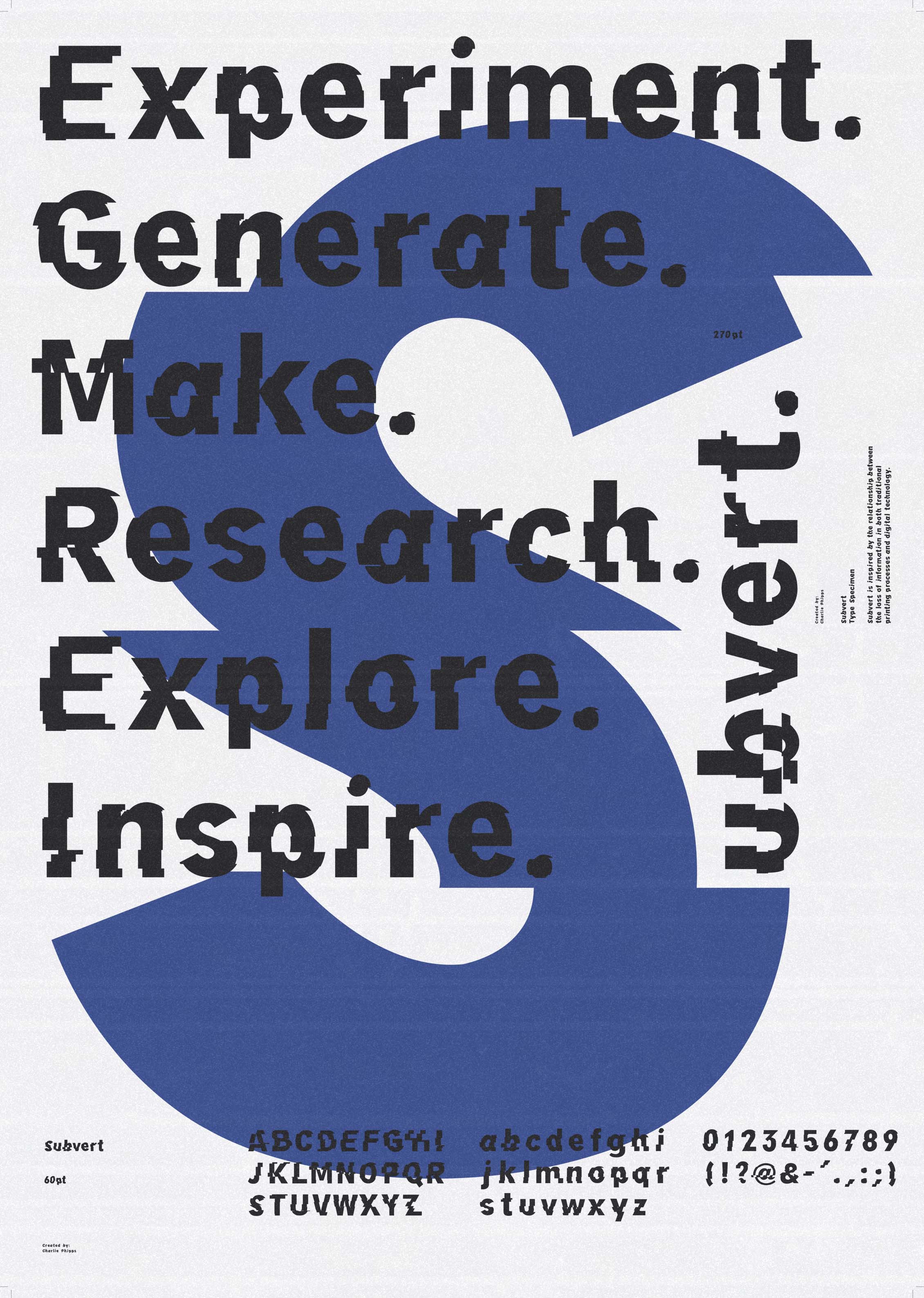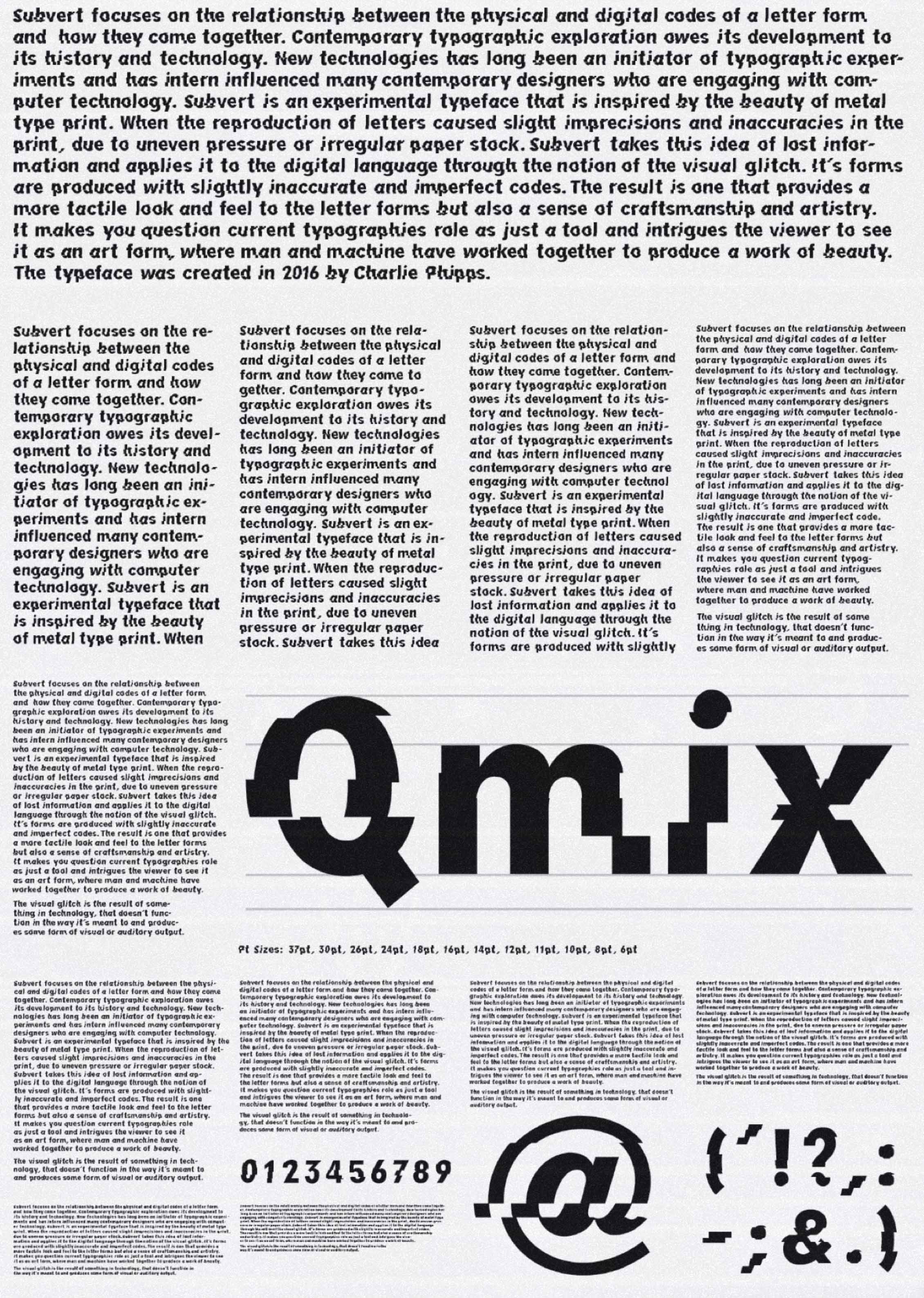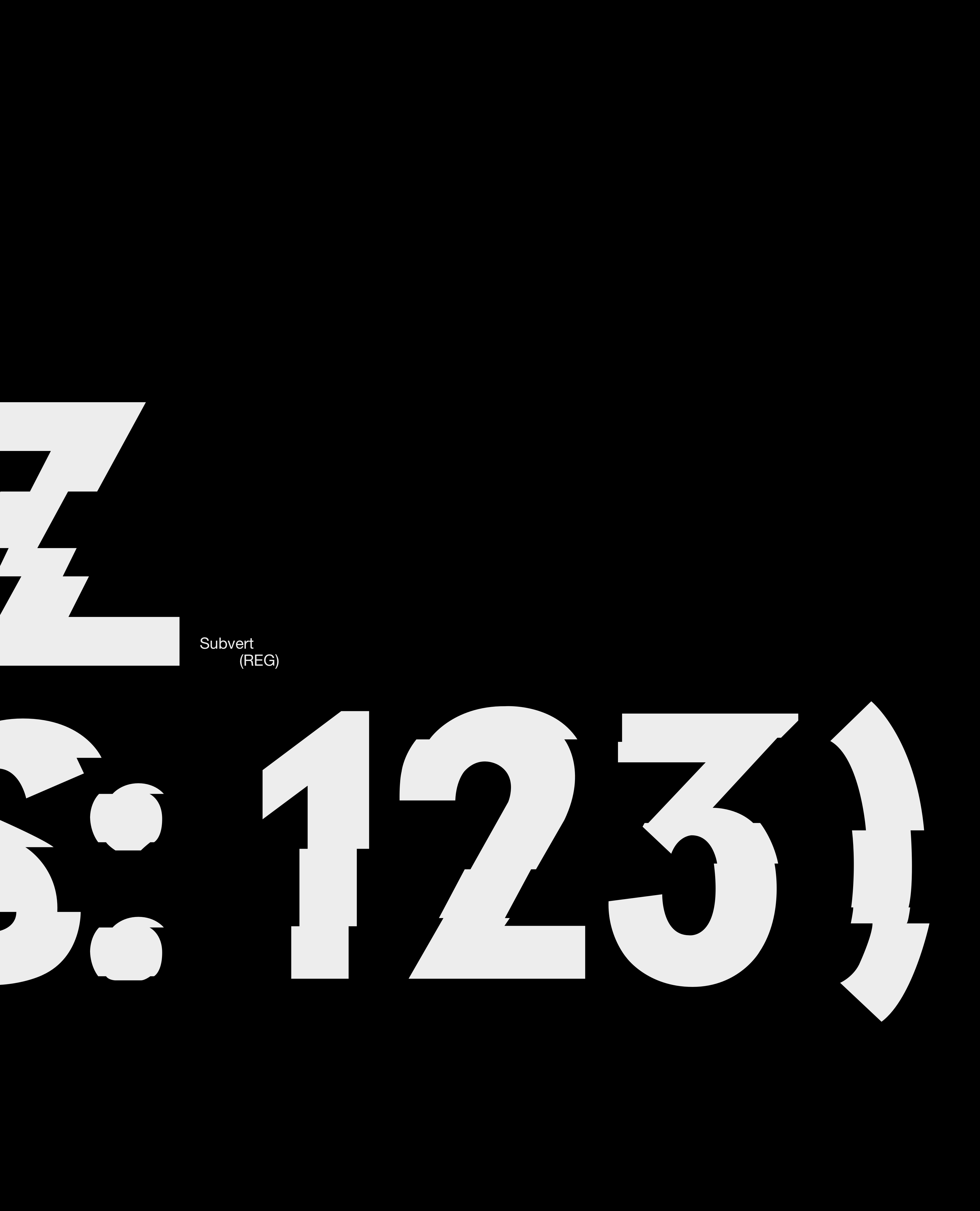 ---
PROJECT
(09—09)
Typographic Experiment
Design & Typography